Tie-Breaker or Coin Toss Could Determine Volleyball District Title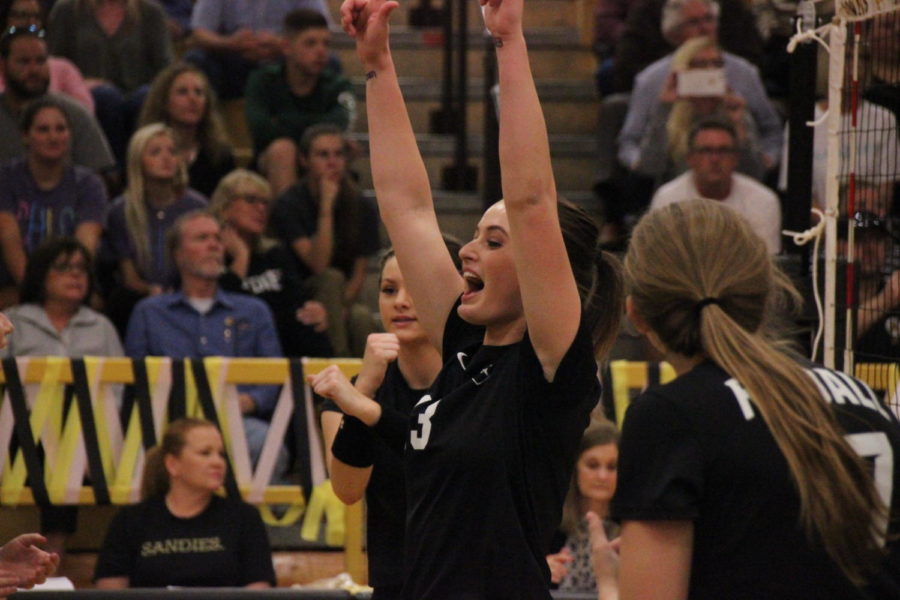 The classic Battle of Bell Street rivalry was in full force Tuesday evening as the Lady Raider volleyball team and the Amarillo High Sandies faced each other for the second time this season.
After the Raiders swept the Sandies in three matches (25-0, 25-12, and 25-32) on Sept. 23, Amarillo High was looking to even the score on their home turf Tuesday evening. The highly anticipated game began around 8:00 p.m in front of a packed house of fans from both schools. A Randall win would have secured the district title for the Raiders, but the Sandies weren't ready to give in just yet.
Tuesday night's game began with a 25-22 win for the Sandies, and the Sandies continued the momentum with wins in matches two and three to sweep the Raiders 25-18, 25-18.
Both teams have two district games coming up in the next few days. Amarillo High will take on Palo Duro today at 4 pm and Dumas Sept. 24, where the Raiders play Plainview tomorrow and Palo Duro Sept. 24. Both Amarillo High and Randall are favored to win. If both teams win both games, the two teams will finish district play tied for first place, and Randall coach Jason Culpepper and Amarillo High coach Jan Barker will have to make a decision. What will the district title come down to? Tie-breaker match, or coin toss?