Students Volunteer During the Holiday Season
Hang on for a minute...we're trying to find some more stories you might like.
The holiday season is filled with decorations, cold weather, and many activities. The holidays are a time for giving. Throughout the month of December, students volunteer their time to help others in need and provide them with a happy holiday. The Key Club volunteered at several events, such as the Panhandle Plains Historical Museum Christmas Open House.
"This year, I worked with the children in order to help them decorate cookies," senior Shelby Morton said. "I helped to put out sprinkles and icing as well as clean up frosting."
Morton has volunteered with the Panhandle Plains Historical Museum Christmas Open House by helping children with crafts and face painting the past four years.
"My favorite part about volunteering at the museum is how creative (the children) are," Morton said. "Often times I learn something while I am there."
Morton said he plans to also volunteer at Eveline Rivers by delivering toys to children's home. Freshman Colin Arellano volunteered at Eveline Rivers with his Boy Scout troop on Nov. 28.
"(Eveline Rivers) is a non-profit organization that provides Christmas (presents) for kids in need," Arellano said. "My friends and I packed the gifts and then my family and I will deliver them."
Arellano said what he likes most is being able to see the smile on the children's faces.
"The whole point of Christmas is giving," Arellano said. "That's what I think we should do for Christmas instead of thinking about ourselves."
Morton said it is important to volunteer over the holidays because it helps build the sense of holiday spirit.
"It is important to volunteer in order to make sure that everyone has a great holiday," Morton said. "Especially those less fortunate."

About the Writer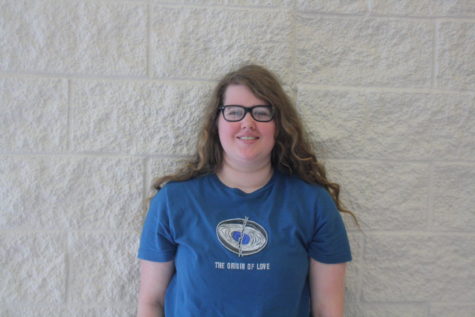 Paige James, Staff Writer
My names is Paige James. I am a senior, and I am involved in theatre and Key Club. I joined the newspaper staff because I enjoy writing.