One Act Prepares for Another Successful Season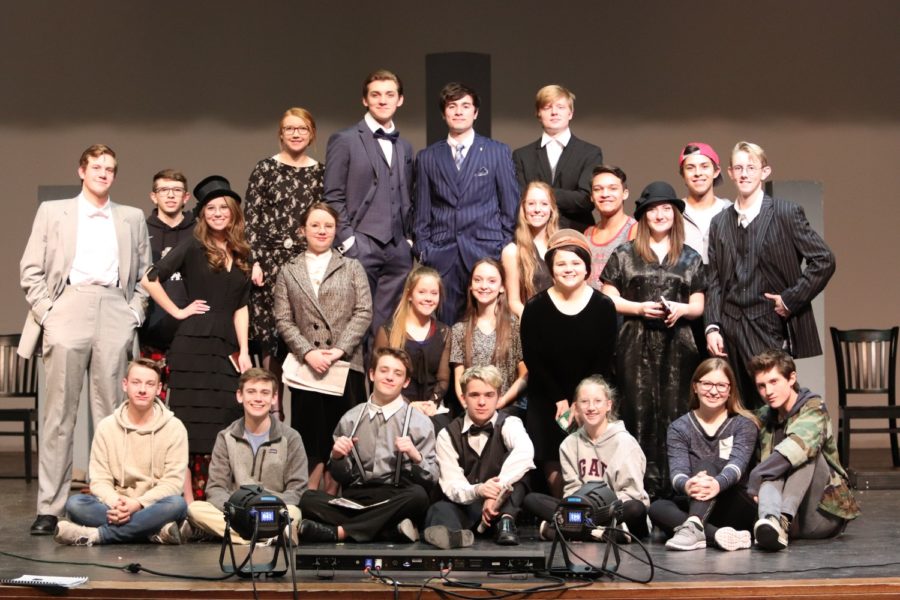 After going under the sea with the "Little Mermaid," productions students ended the fall semester with auditions for their One Act Play, "Never the Sinner." The play, based on a true story set in 1920's Chicago, is about two rich college students (played by seniors Diego Lopez and Christian Hurd) who are bored with their lives. As a result, the pair turns to crime for entertainment.
One Act Play is theater's UIL competition. The rules are that the show must be one act, not exceed 40 minutes and have no more than 15 cast members. In addition, the cast and crew are only allotted a maximum of seven minutes to prepare their set, and seven minutes to tear it down. The theatre company will compete at Zone, the first level of competition, on March 8.
"It's crazy that it's already here," senior Katie Sandifer said. "I never worried about not advancing before, but now that I'm a senior, the pressure's on."
Senior Jesse Srader has participated in the One Act competition since his sophomore year and is now portraying the role of prosecutor Robert Crowe. This role is a little more intense than his role in last year's One Act Play as the dead Romeo who laid on the stage for the whole show.
"We had more seniors and better actors this year which is why we were able to do a show this difficult," Srader said. "More adult shows like 'Never the Sinner' have more levels, so we could take this show further than we could with last year's show."
Lopez, who has been in Productions since his freshman year, is no stranger to playing a lead role. His repertoire includes Sebastian in "The Little Mermaid," Benvolio in "After Juliet," and Demetrius in "A Midsummer's Night's Dream." His current role, however, is completely different from his previous characters.
"I like the time period the play is set in and how things were back then," Lopez said. "The most difficult thing about this play was getting the character down. It is hard to play a psychopath."
The Randall One Act team has competed at the state level several times in the last few years, also earning individual acting and tech awards. Despite this, Srader said winning individually is not the goal, ultimately it's all about teamwork.
"We try not to make awards a big deal," Srader said. "If someone is going for an award, they're not connected to their other actors and we don't do as well."
About the Writer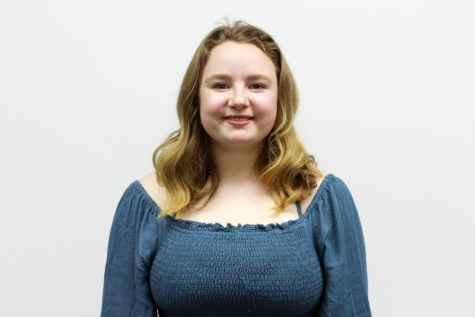 Mattie Freeze, Co-Editor
Mattie Freeze is a senior, and this is her second year on the newspaper staff. Freeze joined because she would like to go into broadcasting.

Other Interests:...