New Baseball Stadium Attracts Locals
Amarillo's newest sporting event is now open.
The Sod Poodles had their opening game on April. 8 at the new baseball stadium Hodgetown. Construction on the stadium started in March of 2018 and officially opened this month. The Sod Poodles will have 70 home games this season and senior Haley Taff has been to three.
¨I go to the Sod Poodles games because I want to support the teams that we bring in,¨ Taff said. ¨I also go to the Bulls Hockey games too.¨
Tony Ensor, the president of the team, has been a general manager since 1990. He said the stadium is built for socializing and to enhance the fan experience for everyone that comes to the ballpark.
¨I love the stadium all around and the gift shop is awesome too,¨ Taff said. ¨I love how you can walk all the way around the stadium and watch from all angles.¨
The Sod Poodles first season ends in August. The team has played a total of 18 games and has won seven.
¨I love seeing Ruckus," Taff said. "He is so cute and the fun games between innings are entertaining.¨
In February, elementary students from the Canyon and Amarillo school districts, voted on the name for the Sod Poodle mascot. They were given three names and ¨Ruckus¨ was the most popular. Assistant Principal, Alan Cox has been to over three of the Sod Poodle games and he said that the games will be higher scoring than usual.
¨It is a smaller ball park, so you get to see a lot of the action,¨ Cox said. ¨I always love the seventh inning stretch and whenever the Sod Poodles hit a home run they do a light show with the stadium lights.¨
About the Writer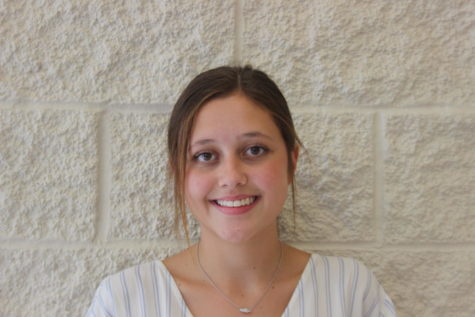 Gretta Alumbaugh, Staff Writer
Gretta Alumbaugh is a senior, and this is her first year on the newspaper staff. Alumbaugh said she wanted to join newspaper because it would look good...