Greatest Sitcom Of All Time
In the United States alone, 80 percent of the population watches television. It's the greatest source of entertainment and helps us get away from reality and binge-watch our favorite series. Especially during quarantine, we've increased our usage of networks, such as Disney plus, Netflix, Hulu, etc. Although we have all this time to decide on which TV series or sitcom is the best, none of us will ever agree on who takes the cake.
However, I strongly believe that That 70's Show is the best sitcom of all time.
That 70's Show was an American sitcom that ran 8 seasons between 1998-2006. This romantic comedy takes place in Point Place, Wisconsin in the 1970s. This show revolves around a group of teenage friends and their transition into adulthood. This group includes Eric Forman, Steven Hyde, Jackie Burkhart, Donna Pinciotti, Michael Kelso, and Fes. The gang usually spends their time in Eric's basement and think about their lives, future, parents while still going on rebellious and funny adventures. This 70s parody involves the same joys, sorrows, drama, and heartbreak that teens face while growing up.
Now, what makes this sitcom the best, well the list on and on, however, let's keep it short and simple. Starting with the development of the plot. Throughout the series, the show primarily focuses on Eric and Donna's love life. Their love, but in love type of connection keeps you running back to see what happens to their relationship. Two other love birds to mention in this show are Jackie and Kelso. Although they have an on-and-off type of relationship, it adds a more comedic effect to the plot. Throughout the episode, the plot continually pokes fun at teenage relationships and keeps its audience on their feet for what will happen next.
Not only is the plot a great mix of drama and comedy, but the character development makes the storyline even better. Eric Forman, the witty and sarcastic ringleader that gets little to no respect; Steven Hyde, the tough guy whos got street smart and doesn't take anything seriously; Jackie Burkhart, the conceited and spoiled rich girl that doesn't fit in with the group but sticks around anyway; Donna Pinciotti, the hardcore feminist; Michael Kelso, the good-looking idiot; and Fes, the foreign exchange student and can steal your girl. Although some characters are more developed than others, the fact that every character is different makes each character have their little quirk.
Critics might say that the sitcom promotes underage drinking, smoking, and inappropriate language, however, the age rating for most of the episodes is rated PG and some of them are rated PG-13. The point of the sitcom is to poke fun at the teen culture and relate to their problems, it isn't meant to make kids want to drink.
In conclusion, That 70's Show is definitely on the list of one of the best sitcoms ever created. If you're looking for a show to binge-watch, That 70's Show won't disappoint. And if you've already watched all the episodes, why not go for a rerun?
About the Contributor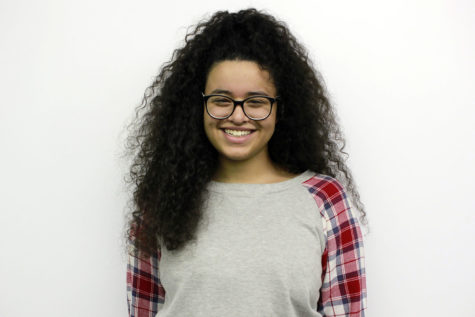 Mariam Alashmawi, Senior Staff Writer
Mariam Alashmawi is a senior and this is her second year as a staff writer for the Silver Streak.